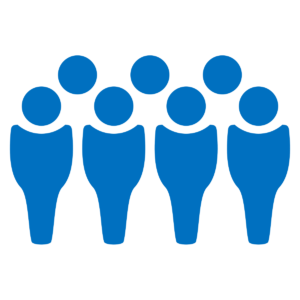 Mission statement
The UK Publishing Accessibility Action Group is a supportive community that fosters collaboration and encourages companies and publishing professionals in their accessibility journey. Our aim is to ensure that publications can be read by people with print disabilities. Its members include representatives from the publishing industry, publishing bodies, publishing technology organisations, disability associations, and people with lived experience of print disability.
PAAG meets regularly throughout the year to connect, network and hear from expert presenters on accessible publishing. This is an active and well attended meeting, facilitated by the UK Publishers Association. If you have suggestions for new material or wish to enquire about joining PAAG, please contact us via the PAAG LinkedIn group.
PAAG is chaired by Stacy Scott. As well as Chair of the PAAG, Stacy Scott is the Accessibility Lead for the Taylor and Francis Group and Global Advisory Board Member for Learned Publishing. Having no usable vision all her life, Scott understands the challenges of accessibility and inclusivity from both the professional and personal point of view.
PAAG has a working group that meets outside the main meetings to further the activities that have been discussed centrally. The development of this website is a result of this working group and we welcome new members who may be interested in joining.
Anyone can join the PAAG LinkedIn group where information, events and news is regularly posted by members.